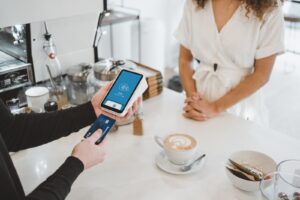 Many companies have to worry about accepting different types of payment. For example, they may have to accept physical payments, wire transfers, PayPal, credit cards, etc. This can be a difficult task that takes time and money to maintain over the years. Payment gateways are designed to help businesses handle this process in a cost-effective manner. They are usually set up by third parties who take care of the processing fees charged by each type of transaction.
If you want to register a merchant account on the Internet, you will almost certainly need to hire the services of a payment gateway provider. This service facilitates the completion of a sales transaction by providing a channel for it to occur. This simply implies that a client is able to pay you by transferring a certain amount from his credit account to yours via the use of this service, as explained above. For a merchant, this is the most convenient method to utilize the service, but there are additional advantages to doing so. For example, via a payment gateway, you may transfer cash, issue invoices, and receive payments from your customers.
Payment gateways are presently the most efficient means of conducting internet financial transactions. In addition, they are the most economical option. When making purchases on the Internet, you will be able to utilize your debit or credit cards as payment methods thanks to this gateway. Another benefit they have is the level of protection they can provide when you allow your money to flow over the internet. There are a plethora of organizations providing this service at the moment, and the majority of them can guarantee quick and safe transactions anywhere in the globe. However, while deciding which payment gateway to utilize, it is critical that you carefully consider all of your possibilities.
The Security of Online Payment Gateways
There are a variety of technologies that developers can employ to create online payment gateways. But, even with these different types of security mechanisms, the question remains: is there such thing as online payment gateway security?
Online payments are convenient for their ability to make financial transactions simple and quick. However, for many consumers, it is also unsettling to enter their credit card information online. To combat these security concerns, companies like PayPal offer secure payment gateways that ensure that all of your personal information is protected.
Many organizations around the world are increasingly relying on the internet to conduct business. There is a greater need for individuals and companies to use online payment gateways to protect their assets, both during transactions and while stored in cyberspace. The advantages of using one include increased convenience, increased speed, reduced costs, and an increase in the number of firms that take card-based payments.
First and foremost, while selecting a service, it is important to consider the amount of security that they can give you with. Choose a firm that is constantly improving its security procedures, since new security vulnerabilities are discovered on a daily basis. As a result, the payment gateway's efforts to protect their customers' money should be unwavering in this regard. There should be continuous monitoring of any hazards that might occur, as well as fast reaction to any such risks that do exist. Check the company's compliance with the Visa Cardholder Information Security Program or the MasterCard Site Data Protection, two of the numerous websites that provide security requirements for payment gateways.
Another point to consider is if the company's system is compatible with other systems in the industry. If you have a gateway that only communicates with a small number of other systems, you will have an issue. You must locate a solution that is compatible with the system that the vast majority of internet shoppers use.
Decide on the system that will provide you with the greatest level of security while also maintaining interoperability with the systems of other firms that you will interact with on a regular basis as part of your daily business operations.
Payment gateways are designed to allow you to act as a link between your customers' funds and your merchant account. You will not be able to make much use of this bridge unless it is both durable and useable on a regular basis.