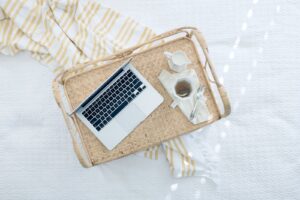 The most popular search engines around today are Google, Yahoo, and Bing. They all work in a similar way to index the web's content. The search engine crawls through all of the pages that are connected to the internet and then assigns them a relevancy score. This relevancy score determines where on the list of results it will show up when someone searches for something with that word in it.
Since their introduction to the public in 1998, search engines have become an integral part of many people's daily routines. Whenever something is needed or desired, and a web search is initiated, it has become common practice to turn to a search engine like Google or Bing for answers. How do these specialized programs work? This article will be exploring how search engines function and what they can offer you as a user.
Search engines are at the forefront of modern society. The way people search for information has changed dramatically over the years, and will continue to do so in the future. Search engines like Google work by indexing web pages and using algorithms to rank them based on the relevance of their content for a given query. These ranking systems can change periodically, which means that what shows up in search results today might not be there tomorrow. Users should keep this in mind when searching.
To fully comprehend the search engine and to utilize it successfully, you must first grasp how it operates on a technical level. In the first place, a search engine is thought of as an information retrieval method, or retrieval system, that enables academics and web developers to utilize the IR to uncover millions of subjects all over the globe. Consumers often utilize the Internet or search engines to locate items or information that will assist them in making connections with certain issues. Users may search across databases all around the globe, as well as on the intranet and the online, using the search engine. The intranet is a computerized network inside businesses that users may only access via permitted sets of criteria established by a particular firm, user, or other entity, among other things.
Whenever a user enters a relevant term into a search engine, the IR begins working immediately to assist them in matching their queries to indexes. Relevant keywords are those that are related to the issue that the user is looking to learn more about. The indexes are made up of terms that are found in publications, papers, web page content, and other types of material. Pointers assist the user in locating specific spots inside certain documents of interest. The procedure is referred to as "inverted files," and it involves the usage of modules to direct the user to important information. Rank capabilities, search, matching functions, query processors, and document processors are some of the components that make up the system.
Users may search the engines by focusing their attention on the search they want to do. Relevant keywords may assist users in using the match services by entering pages, papers, or relevant websites that include the keywords. After then, the IR, modules, and so on take action to find millions of pages of records.
Search engine processors prepare and process keywords, after which they enter the information into pages, papers, and other forms of documentation. Later, the search engine manages the information that is entered into the document streams, directing users particularly to predetermined formatted content. The document diverts the stream of information to the desired information or retrievable sources.
The processors will separate data and meta tags inside bits of subdocuments that have been broken down into smaller chunks. This leads to the step of discovering possible indexes that are relevant to the documents being searched. Identifying unrecognized words is done by deleting them, then stopping the process, and then extracting stems of terms from the index entries that are then weighed by the computer. The processors then produce, update, and store the chief inverted files, which the search engine refers to as documents that have been matched to certain searches.
Various algorithms are implemented into search engines to assist in the resolution of difficulties, such as the discovery of pertinent connections. Algorithms are used to solve mathematically based issues, such as discovering relevant information, by following logical processes. The stemming process, which separates suffixes from words, is responsible for increasing the efficiency of searching for relevant information.
A search engine is a computerized application that enables you to search through millions of documents in a short amount of time. The applications do a search based on specific or relevant keywords, and then produce a list that directs users to specific documents in the database. To look for subjects, just go to the Search Engine link at the top of the page, enter in your term, and click GO (Go). Once you click GO, you will be sent to a page with hundreds of links, some of which may be related to your subject. To identify links more quickly and efficiently, utilize exact terms in your searches.