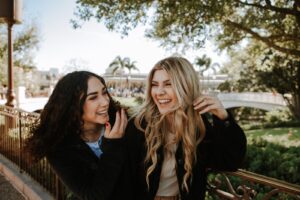 The internet is the most popular way to conduct business, and is growing in popularity every day. The global economy has led many companies to shift their focus to target international customers, and the language barrier can create a discrepancy between reaching potential consumers. Several website design companies have come up with an affordable solution – bilingual websites. These websites allow for both languages to be accommodated, while still providing English text on the interface for users who do not understand any other languages.
It is important to have a bilingual website for any business that does international marketing. In today's globalized world, it is more and more common for people to speak other languages besides English. With your website, you can reach a much larger audience by making your website available in their native language.
For many people who speak two languages, it can be difficult to find businesses and government services that operate in their native language. They often need to switch back and forth between languages while trying to navigate the web or communicate with a company's customer service lines.
In recent years, companies have been recognizing the need for bilingual websites. Today, companies are branching into the global market through offering bilingual websites in both English and Spanish, Mandarin and English, Portuguese and English, Vietnamese and English.
Do you have any clue how lucrative a multilingual website may be when it is hosted on the internet? Millions of online consumers are looking for your product or service on the internet. Other people talk in various languages, and some people do not understand what you are saying, and you may overcome this barrier by selling your items on a multilingual website. Three financial advantages of multilingual websites include the ability to attract more prospects to a single site, the ability to sell to many markets, and the ability to increase your professionalism by providing prospects with a language choice.
More prospects might be attracted to a single website.
The market for language translations on the internet is almost limitless, with prospects from a wide range of businesses in need of translation services. As the World Wide Web has grown in popularity, developers have taken into account the possibility of providing these services to allow online company owners to reach out to these prospects without reluctance. If a prospect comprehends your pitch, you may have a chance to close the deal.. You will no longer be limited to a single market in your native language; instead, you will be able to communicate with millions more people with a single click of a button. Prospects are introduced to new services via bilingual websites, which they may not have been aware of before. With this in mind, it is essential to master the fundamentals of marketing to diverse markets owing to the variances in cultural practices.
Market Your Products to a Variety of Customers
To convert prospects into consumers, various audiences need different segmentation and planning strategies. Despite the fact that you have a multilingual website, you must do your assignment. The dry humor that you use may not be appreciated by your new prospects, and it may even insult a prospective customer from another culture. Diverse marketplaces attract profitable clientele who may place a higher value on your services or goods than your conventional consumer base, increasing your profits. Some of the most effective multilingual websites are those that are tailored to the needs of increasing populations in certain nations. By changing your website into an attractive source for these expanding markets, you position your company at the forefront of an extra market that is eager to discover how you can assist them in achieving their objectives.
Professionalism is something you should strive towards.
Customers now expect more for their money than they did in the past. If people believe you were inconsiderate in failing to give a multilingual choice, they will conclude you do not desire their business and will leave you alone. Can you image how many more opportunities you could have if you increased the number of languages you could speak? There is one drawback with this option: it is not available in all languages. Some consumers hunt for it while they are browsing intriguing websites. By providing prospects with the opportunity to learn more about your company, you may increase your professionalism. Once you make the decision to alter your site, you will be rewarded with more income for your company.
As previously said, having a unique and in-depth awareness of your different markets gives you a competitive advantage over your competitors. Because your offers are understandable, new internet consumers who are experiencing language challenges will take notice of you. Your competitors will be left in the dust because they will be unable to communicate directly to their target audiences in the same way that your website can. Those in the internet business world may dismiss this as unimportant, but consider how certain experts feel when they are unable to offer their products in overseas marketplaces. Make a wise investment in a multilingual website to help you break into a new market of opportunity.