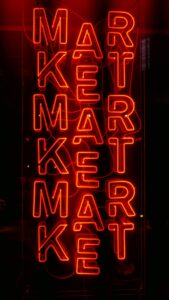 Having a well thought out marketing plan is key to any successful business, but what you are doing can often be as important as what you aren't. To ensure your advertising practices are productive and beneficial to your business, here are some marketing mistakes to avoid.
Failing to Use SEO
Studies show that the majority of Internet users look for services and products online, and the number of people with high speed Internet access is growing every day. If your company is not easily found through a search engine, you are essentially invisible to the majority of people. SEO allows businesses of all sizes to reach the incredibly vast market that the Internet represents for a much lower cost than classic marketing channels.
Ignoring the Importance of Local SEO
Google has started allowing people to receive localized search results for some types of businesses, but not all. This means that small businesses with storefronts have a leg up on national and online retailers. By ensuring that SEO is created with localization in mind, businesses can easily take advantage of this huge change to Google's indexing and ranking system.
Thinking You Don't Need a Blog
A major part of SEO is keyword rich content. If you have a blog, this is an excellent place to put it. Further, it keeps your website from becoming a jumbled mess of posts and articles. Your blog can simply lead your visitors to your website and act as a conversion point for sales.
Avoiding Social Media Marketing
Along with SEO, social media marketing offers some of the highest returns on investment for time and money. Social media sites are free to join and use, and they are an excellent way for even the smallest of businesses to reach an audience targeted to their products and services. Social media is also becoming a key part of successful SEO strategies, so companies that do not engage in social networking are missing out twice.
Not Having an Affiliate Program
Affiliating with other sites and services costs you next to nothing, but it is a great way to bring in business and expand your brand recognition. With the technology available on the Internet, you can easily set up affiliate marketing programs that reward other websites and blogs for referring visitors who purchase products or services from you.
Thinking Commenting on Blogs is a Waste of Time
There are a number of advantages to commenting on blogs that touch on topics related to your company. To begin with, quality feedback can build Internet relationships and increase referrals to your website. Additionally, commenting on high quality blog sites can also improve your SEO rankings if you leave your website's address in your blog comments.
Failing to Ask for Referrals
If you do business with someone, ask them to refer people looking for the products or services you provide to your business. There is no harm in asking, and most satisfied customers are more than happy to send new clients your way. Many times it simply doesn't occur to people to do so until you ask them.
Thinking the Press Will Come to You
Press releases and interviews are a great way to make people aware of your products and services. However, if you are a small business, unless you are generating press releases and being proactive, websites and publications are not going to talk about you. Consider seeking interviews and write-ups about your products and services from websites that focus on your industry.
Forgetting About Customer Service
Great customer service is a form of advertising in itself. When people find a product or company that they love, they tend to talk about their wonderful experiences. However, that cuts both ways. If you are neglecting customer service or not monitoring your online reputation, you may be getting a lot of bad publicity. It is important that you deal with each customer on the basis that they are likely to tell others about their experiences, good and bad.
Never Offering Discounts
Promotions and specials are one of the best ways to get people to act. Offering limited time discounts spurs people that are interested in your business to purchase something because they will be getting a deal that is not otherwise available. In addition to looking into services like Groupon, you should also consider emails and advertisements with coupon codes.