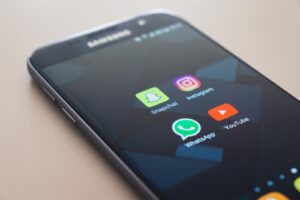 It's no secret that video marketing is a powerful way to increase your web presence and potential customers. YouTube, the world's second-largest search engine, has over 1 billion monthly active users and more than 18 hours of content is uploaded per minute.
YouTube is a place where you can upload videos and receive views from the vast amount of people who come across it each day.
Video marketing can be a fantastic and cost-effective way to promote your company and get the word out about your products and services. There are many avenues for video marketing, but one of the most popular ways is through YouTube.
I'm sure you're aware of just how entertaining YouTube can be. It's the perfect place to go for videos – whether they're funny, educational, or anything in between. You might even say that it's one of the most popular websites on the internet! There are also some people who wonder if YouTube can work for their website in terms of video marketing.
One of my favorite pastimes is to use the computer to produce short films. Graphics editors, as well as other animation and sound editing applications, are some of the tools I use to do this. Everything was obtained for free over the internet.
The truth is that anybody with a microphone and a camera can create video of some kind, no matter how complicated the process seems to be. It is necessary to import different clips into a video editor, such as Windows Movie Maker, which is included with both XP and Vista, where you can edit them, perfect them, add titles and credits, narration, and so on.
I made the decision to start sharing them with the rest of the world around a year ago. I began posting these films to sites such as YouTube.com and Google Video, among other places. As soon as I included my website name in the credits and the description, my traffic started to climb a tiny bit. Consequently, I created a few more, one of which seems to be my finest work. It is a 9-minute video HTML lesson titled How To Make A Web Page, in which I show the process of creating a very basic web page with multiple screen images and creatively styled backdrops using a little cartoon character.
The video in question has had more than 2100 views as of the time of writing this piece, and, according to the information provided by the two websites, it is now being broadcast on four additional websites in addition to its own. And, best of all, I was able to promote my own website simply by explaining how to build a hyperlink to a web page and doing so while using my own domain name as the anchor text. Yet another excellent method of getting your name out there.
In addition, video marketing may be used in a manner similar to article marketing in that you can develop material that can be shared for free on other people's websites, blogs, and ezines. The higher the quality of your film, the greater the likelihood that it will be utilized. There's no need to aim for an Academy Award or anything; all it takes is anything somewhat fascinating, lovely, or dumb, and someone will watch it, share it with their friends, and so on and so forth. Some individuals even make a video presentation out of their favorite music and images, which they then post to these web-based services.
In order to integrate the films into your website or blog, as well as other social networking sites, Google Video and YouTube will supply you with the necessary codes. Moreover, they offer you with a link to the video on their server, and you are given the opportunity to share them with others so that they may be shown on their websites and blogs as soon as you first upload them to their server. Some YouTube and Google videos may even be used as free material for your own website if you know where to look. They are also what is referred to as remotely hosted content, since you do not have to transfer large video files to your web server in order to use them. Almost everyone who has a blog now incorporates videos from YouTube as material, and a new trend has emerged in the form of the Video Blog, which is becoming more popular. As a result, in the future, this will show to be a highly powerful marketing strategy to use.
Simply include a link to your website in the description or your domain name in the credits, and you'll be on your way to viral video stardom.