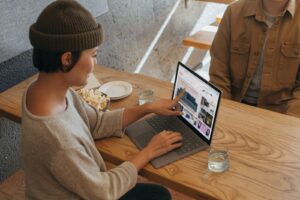 Yahoo and Microsoft have been competing for the last year. Yahoo has been purchasing more of what are called pay-per-click ads, or ads that are charged by the number of people who click on them. Yahoo has been able to continue to grow what they call ad revenue from $2 billion in 2006 to $4 billion in 2008. Microsoft has also seen a rise in their ad revenues, but not as significant as Yahoo's.
Running pay-per-click ads with Yahoo and Microsoft is now a competitive battle with two leading Internet companies. While Yahoo has historically trailed far behind Microsoft in terms of earning potential per click, their recent launch into the arena of video ads appears to have given them an edge over their competitor.
As the battle for search engine domination continues, Yahoo and Microsoft are starting to feel the pressure of competition. Google has remained dominant in its search engine space since 2001 due to its focus on delivering quality content, but Yahoo and Microsoft are making major strides in gaining ground on Google's dominance. One of the most recent arms of their competitive strategy is pay-per-click marketing, with Yahoo and Microsoft both launching programs in the past year.
In 2000, the search engine giant began offering its Google Ads advertising network to businesses, and since then, it has amassed a large portion of the online advertising industry. As seen by the patterns, Google's reach has been continuously expanding year after year over the last many years. One of the reasons why many search marketers operate in a comfort zone that does not extend beyond Google is that they do not perceive a credible alternative to Google Ads. The belief that expanding their advertising to other pay per click networks is not worth their time, effort, or money is a common one among PPC advertisers. The exclusivity of Google Ads, on the other hand, has a number of drawbacks.
Reach To a Limited Number of Demographics
While Google is proud of its position as the world's most popular search engine, Google Ads does not reach all groups equally well. Users of Google's search engine are more likely to come from wealthy, suburban, or small-town backgrounds. Users of Yahoo Search, on the other hand, tend to come from a broader range of backgrounds, have various levels of wealth, and reside in either rural or metropolitan regions, according to research. Users of Microsoft search tend to be older, but users of Yahoo search tend to be younger. It has also been shown that the search engines of Microsoft and Yahoo are more effective in reaching females than Google's search engine. The failure to recognize this reality while marketing items that appeal to women may result in an advertising campaign that does not provide the best possible return on investment for the search marketer (ROI).
Misconceptions About Search Traffic
A common issue among search marketers is that, since Google has such a significant lead in terms of search engine reach, it will be difficult to justify transferring an advertising campaign from Google to another network. However, the difference isn't as insignificant as one may expect it to be.
On the basis of raw traffic data, it has been determined that Yahoo Search Marketing and Microsoft's AdCenter network together account for around 30 percent of all internet searches conducted via Yahoo. That is a significant portion of the pie, and it represents billions of searches each and every month. Indeed, if a product is better suitable to a demographic that Google is unable to target, it is likely that an ad campaign will generate a larger number of hits and more conversions than if the product is not.
Investment Yields a Lower Rate of Return
However, although it may have been true a few years ago that Google provided the best return on investment for search marketers, this is no longer the case in many ways. In fact, advertisements on Microsoft's AdCenter network convert at a higher rate than those on Google's Ads network. Similar discoveries have been made in the past about Yahoo's Search Marketing. Because Google receives more visitors, it also attracts a greater number of advertisers to compete with it. When compared to similar Google ad campaigns, ads that run on Yahoo or Microsoft's network may provide lower cost per click, lower cost per impression, and greater conversion rates. Diversification may result in a greater return on investment (ROI) for your advertising, as well as increased profits.
Making Money Through Competitive Analysis
When it comes to launching ad campaigns across different search networks, it may be a difficult undertaking. It is possible to make the process simpler by using websites that provide competitive analyses. Using a competitive analysis tool, such as iSpionage or AdGooRoo, you may identify areas where advertisers are under-competitive. What type of chasms do you have? It's possible that you'll discover that you're the only one running ads for your product on one of the other top-tier ad networks. If one of your major rivals has failed to place an ad on the Yahoo or Microsoft networks, you have a chance to contact clients who are not being reached by your other competitors. You may also take use of their keyword monitoring capabilities to identify prospects for lucrative keywords that have been neglected by your competitors on Yahoo or Microsoft search engines. By using competition research, you may shorten the length of time it takes to have your advertising up and running on the three top-tier networks, and therefore more lucrative. Furthermore, many search marketers use such software as a niche finder, taking use of extensive term tracking and organizing tools to locate underserved niches.
Get Started Right Away
In spite of doing everything correctly – market research, product development, landing page optimization and so on – a search marketer may still wind up with a loss-making advertisement campaign due to pro-AdWords bias. Make the most of your advertising efforts by following these tips. Start advertising on Yahoo or Microsoft, and you'll see a significant increase in income and a greater return on your investment.