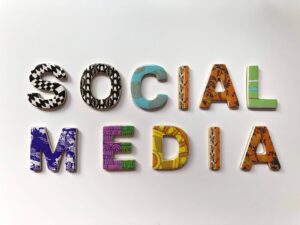 The bottom line with social media marketing is that you will need to be able to provide consistent, valuable content. You will also need to have a considerable understanding of your particular niche and how to leverage the content that you create so that you can reach and affect as much of your audience as possible. If you have not already done so, you might also need to learn how to leverage the power of video marketing.
Social media is everywhere. It is a very popular medium because people gravitate toward social media so that they can see what everyone else is thinking but at the same time, they are able to share their own feelings, their own lives, and their own thoughts. Social media is a two-way street. Social media never sleeps and if you want to be able to reach your audience in a very effective manner then you will need to learn how to leverage the power of social media for your business.
When you are creating content for your social media campaigns, you need to make sure that it is entertaining, interesting, and informative. It should also inspire them to want to take action in regard to the offers that you are providing with your chosen niche. One of the keys to being successful with social media marketing is to have an affirmative action plan.
Obviously, the first step is to know your niche. When you first decided on a niche for your business, you probably started the process of learning everything about it. In order to do effective social media marketing, you will also need to learn your audience's spending limits, their main interests, any problems that may be associated with your particular niche and your shoppers tendencies. Try to target the social media sites that are most popular within your niche.
One way to get started in creating content for your social media posts is to brainstorm the various social media sites to find out what your audience is most interested in. When you are doing your research, you will find certain topics and questions that seem to come up time and again. Make lists of these questions and topics. Each question or subtopic can be turned into an informative article that you can publish. You can use a question and answer strategy in order to fill up your social media posts.
Create a schedule to share your social media content. This should be a schedule that you will be able to stick to. You can even use a scheduling tool in order to have this done for you. In that way, you will be able to drip content into your social media accounts weeks or even months in advance. Try to post something new on a daily basis or, at a minimum, two or three times per week.
One of the main things to remember when you are doing social media marketing is to never let your content get stale and also, never let it become obvious that you are posting on social media for a business purpose. Try to keep everything light and entertaining. Engage with your audience and answer their questions. You might even have a few questions to ask of your own!