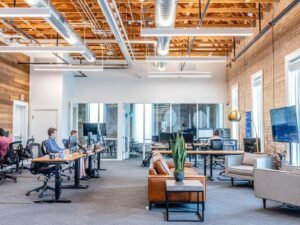 The great thing about affiliate marketing is that you can make money online without having your own products or services. You can create a flexible business model and find financial freedom without the hassle of going through the motions of that which is found in a normal e-commerce business model. You can enjoy the flexibility of working on your laptop from home, no matter where you happen to be in the world. If you do manage to become a successful affiliate marketer then you could live anywhere in the world and you might never need to get another job. If you can learn this skill successfully then you can make a full-time living from affiliate marketing.
It should be noted that the learning curve in order to be an affiliate marketer can be quite steep and there are no guarantees that you will be successful. If you are willing to put in the effort then the rewards from affiliate marketing can be something great. There are many ways to go about affiliate marketing and several strategies that you can choose from. The main thing that you will need to remember is to pick one specific strategy and maybe one or two particular niche markets to focus on in the beginning.
Some of the affiliate marketing strategies that you might want to try include content marketing, video marketing, social media marketing, email marketing and more. Many affiliate marketers get started in their careers by blogging. All you have to do is choose a niche that is interesting to you and also one that can possibly be profitable. You should try to stick to a subject that you know something about as that will make it easier for you to write content for your blog. Many of the affiliate marketing strategies can be used in unison. You can create a blog, include videos on your blog, create a social media presence and attempt to create a following for your products or services that you are promoting.
It is a good idea to stick to a subject and a promotion strategy that you are comfortable with. Once you have a website and have created a presence for yourself, you can then branch out into different forms of marketing. Once you have successfully figured out how to promote a particular product or service, you can then branch out into other areas and allow your previous success stories to pay for your future affiliate marketing endeavors.
The great thing about affiliate marketing is that you do not have to come up with a product or service on your own. You will be promoting other people's stuff. The general idea is to find a product or service that offers an affiliate program and then build your own website in the same theme as the product or service that you are wanting to promote. You will want to create a ton of content related to the products and services that you are promoting. Inside the pages of your website, you will include articles that describe the products and services that you are promoting.
Inside those pages, you will include links to the product and service pages that you are promoting. The entity that is actually selling the product or service will compensate you for any visitors that you send to their offer who, in turn, purchase their product or service. Generally speaking, you can expect to get anywhere between five and 50% commission from the sales that are driven from your own website.
If you use content marketing as your main form of promotion of your affiliate marketing business, you will want to add content to your website on a daily basis. As time goes on, you will find that even the articles and videos that you posted from years ago can still generate a certain amount of income through affiliate marketing commissions. Your income will grow from sales as your content grows. All of this depends on your particular topic or niche and also your ability to create interesting and useful content and this can take months or even years before you can see some larger affiliate marketing profits.
Another form of affiliate marketing promotion is to build a list of followers or subscribers. There are many methods for creating a list of followers and email subscribers but the main idea is to gradually but steadily grow your list of subscribers so that you can send them regular emails about your subject matter by using an autoresponder. After some time, your subscribers will get to know you and trust the information that you provide. You will be able to offer them useful affiliate products and also make a commission from anything that they buy through your links.
Building a subscriber list can be difficult at first. For instance, if you are an affiliate marketer with a following of only 50 people, it will be far more difficult to turn those followers into customers that if you were to have a subscriber list of say 50,000 or more followers. So, it is important to not get disenfranchised in the first few weeks or months of your affiliate marketing efforts through list building. Just have patience.
Keep in mind that affiliate marketing does not need to be all that complicated and it also does not need to be all that expensive. It is possible to have a profitable outcome in a fairly short amount of time without even having a large subscriber list in order to drive traffic to the offers that you are promoting. You don't need a huge budget in order to get started. If you can just put in a few hours here and there so that you can learn the best strategies and how to stand out from the ever-growing crowd of affiliate marketers then you could start earning your affiliate commissions in a short period of time. It just takes figuring out how to get web visitors through your affiliate links so that they can purchase the products or services that you are promoting.