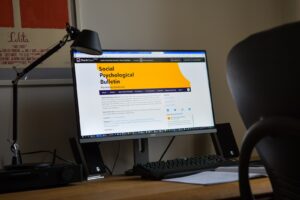 In today's world, advertising is everywhere. There are ads that pop up on our computers, TVs, and even social media platforms like Facebook that we may not think twice about. But sometimes it can be hard to keep up with all the ads. How do you know which ones are worth your time? The answer is navigating through the maze to find which ones are authentic or if they are tricks created by companies to make you click on them.
The social media landscape is a complicated labyrinth of algorithms, conventions, and trends. Navigating the maze and getting the most out of your brand's presence on each platform can be a daunting task. Below are five tips that will help you navigate your way through the social media maze.
We all know that social media is the new word of mouth, and there's no denying it. Brands can grow, die, and reinvent themselves with just a few clicks of a mouse. It's critical to have a social media strategy in place to take advantage of this growing trend.
Social media has changed the way we communicate and relate to one another. There is less personal interaction and more isolation due to technology; however, brands are experiencing the opposite effect.
Small companies without the advertising budgets of the larger players may reach out to a huge audience and establish a strong brand identity via the use of social media. Social networking platforms such as Facebook, Twitter, and other similar sites make it extremely simple for companies to brand themselves in a way that will result in them gaining more clients. Here are a few pointers to keep in mind while building your own brand on social media:
1. When you're writing a blog or posting links and suggestions on Twitter, be sure you're only offering high-quality information. It is unlikely that your audience would accept low-quality material that is badly written and has grammatical errors, or if you publish links that provide little in the way of educational or entertaining value. In fact, doing so may potentially harm your brand, since your target audience may link your brand with undesirable characteristics.
2. Be willing to show your face. Allow your viewers to get a sense of who you are. Make use of your personal image in your Twitter profile, and include photos of your employees on your blog or Facebook page as well. By putting a human face on your organization, you may enhance trust among your target audience by a factor of ten.
3. Be of assistance. In the event that you are on a forum or get a query in the comments' section of your blog, provide a useful answer. People appreciate and remember those who are helpful, whether they are doing it online or in real life. These particular folks may go on to become repeat clients in the future.
4. Do not send unsolicited emails. Spamming is immoral, it is lazy, and it will cause you to lose consumers as a result of it. Often, inattentive marketers may just spam Twitter with unrelated links, publish spam material on their blogs, or send out bulk emails without personalization to their customers. This is a sure-fire technique to discredit your own company's brand identity.
In conclusion, navigating social media is an important part of the marketing plan. Companies need to dedicate time to learn how to navigate these channels effectively in order to reach their target audience.
The best way for companies to navigate social media successfully is by creating a content strategy and executing it consistently across all channels. Ensuring that the company has an active presence on diverse social networks provides more opportunities for consumers to engage with the brand and increase customer loyalty.