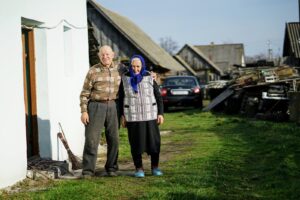 The baby-boomer generation is not always the most tech savvy, but recent studies show that as many as 78% of seniors are adapting to new technologies. As a result, elderly adults are using the internet more often than ever before. This may be due to an increase in affordable smart devices and other technological advances that make using computers easier. Seniors can also benefit from the convenience of shopping online and managing their finances through their computer or phone.
Seniors are more and more reliant on the internet to get news and information. For many seniors, the internet is their only means of staying in touch with friends and family as they age. Unfortunately, many seniors find it difficult to navigate the internet because they are unfamiliar with many of its conventions and features, such as websites that are not designed for older people who may experience difficulty reading text in brightly lit screens or multiple windows at once.
Technology is slowly being introduced to the elderly population. With many people living longer lives, and more old age homes needing assistance with daily tasks, it is imperative that a new way of life be created. The senior's demographic has been identified as having an inability to use technology for communication and entertainment purposes. Although there are many obstacles to overcome such as the lack of easy accessibility, companies are quickly advancing in their efforts to create products tailored for this population.
Internet Technology for Marketing to Seniors
The world has changed since our parents were our age. Everything is digital, and it's becoming more and more difficult to keep up with technology as it changes. So what are the best ways for tech savvy seniors to stay connected?
To be a successful company, marketing is just as important as the quality of the product. In order to market their products to senior citizens, more and more companies are turning to internet technology like social media. Facebook and Twitter offer a way for seniors to interact with friends and family while also keeping up with new trends and developments in the world.
AARP offers an online community for seniors which provides articles on health, travel, finance, technology, and lifestyle.
The internet is an invaluable tool for marketing to seniors. It is important to understand that the internet has not only changed how we live, but also how we communicate with each other and companies. With a few clicks of a mouse, seniors can shop online, establish relationships with their favorite brands, and even find people they knew from years ago. Whether it's just for fun or for business purposes, the internet has truly become one of the most popular ways to connect.