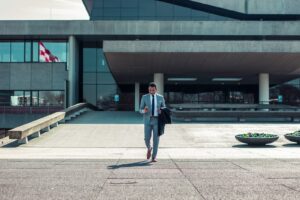 Do you know what drop shipping is? It may be a new concept to you, but it is rapidly becoming one of the most popular ways to make money online. Drop-shipping is a business model where you don't need to invest in inventory because your supplier will do this for you. You just have to find a supplier and ship their products directly to your customer.
Dropping shipping is a relatively new business model that has started to gain momentum in recent years. Unlike other types of e-commerce, drop shipping does not require inventory or storing goods in a warehouse. Drop shippers simply offer to take orders and pass the order to the manufacturer or supplier for fulfillment, and it is their responsibility to exchange goods and provide customer service. This means drop shippers typically take on less risk and can survive with significantly less capital than traditional retailers.
Drop shipping is often seen as a relatively easy way to get into e-commerce. However, this business model also has its downfalls. There are many factors to consider before you start your own drop shipping business, including what products to sell and how to transport them. Before you start selling your products online, there are three key steps to take: find an appealing product, find an appropriate supplier, and create an attractive storefront for your customers.
After coming to the decision that you must finally include the services of a drop shipper into your drop shipping firm, you may feel a sense of accomplishment. When it comes to completing your first transaction with your selected drop shipping provider, the excitement might be palpable at times. To begin, take a deep breath and consider the following points before diving in headfirst or becoming completely befuddled: There are a handful of characteristics to drop shipping that you should be aware of.
You should count yourself lucky at the moment, since there is an overwhelming amount of organizations that provide drop shipping services to customers worldwide. Prior to the implementation of this notion, only a tiny number of organizations did so.
Choosing Products for Your Drop Shipping Business
You've just started your new drop shipping business, but you're not sure where to start. You've heard the basics about how to choose a product, but aren't quite sure what you should be looking for specifically. First things first- decide on a niche. Before you even think about what products to sell, you need to decide what niche your store will specialize in. Fashion? Beauty? Electronics?
In order to be successful in a drop shipping business, you have to get your products from somewhere. In this article, we will discuss the various types of products available for drop shipping and how to choose the best ones.
Drop shipping is a great way to start a business because it's simple and relies heavily on technology. You can set up an online store with just a few clicks, and then find suppliers that will ship items directly to your customers.
Drop shipping is an easy way to start your own business. It can be done by simply signing up with a reliable drop shipping company that provides the necessary tools, tutorial videos, and assistance in order to get your business running. Drop shipping is not just for clothing or items that are easily shipped. Vendors are able to sell pretty much anything they want, which makes this business model great for just about any entrepreneur out there.
Regardless, it is critical that you choose a product that is in great demand before proceeding with your marketing efforts. You will have no issue selling the goods if you have the proper product. Another need is that you must be able to choose a drop shipping business that offers a competitive cost while also providing the necessary things for you to sell.
Along with that, you should become acquainted with any policies that your selected drop shipping firm may have. If, after reading the terms and conditions, you are still dissatisfied, you should look for another firm to do business with. Don't be anxious; there are several firms from which to chose. Take your time and look for a firm with which you will feel comfortable.
If you want to avoid making the mistake of not verifying with your drop shipper to ensure that the goods your client has ordered is still available, do it immediately. You don't want to lose consumers because you're always out of stock of the things they need. Keep in touch with your drop shipper on a frequent basis to prevent this kind of problem. By keeping in touch on a regular basis, you will be able to keep track of the availability of the products you are offering for sale. In addition, you should be able to address all of your issues and anxieties, as well as have all of your questions answered and problems resolved in a timely manner.
When you establish and cultivate a positive working connection with your drop shipper, you will have the ability to contact the firm whenever you want.
Because the drop shipping provider will handle the storage, you won't have to worry about it.
Just keep in mind that you are in responsible for dealing with customer service issues, which may involve returns and consumer complaints.
Referrals will account for a significant portion of your consumer base, so make your existing customers pleased.