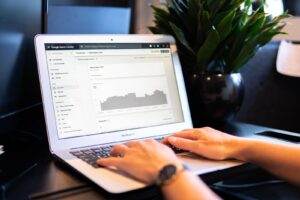 One of the most effective methods for boosting website traffic is through the use of SEO (search engine optimization) techniques. This can be easier said than done. There are many tips, tricks and skills that need to be learned in order to practice effective SEO. This article will only cover a few of the basic methods that you will need to be familiar with.
When engaging in SEO, it is important to know exactly what you are capable of doing yourself and what you should leave to an SEO professional. For one thing, SEO professionals will most likely have a set of tools that are used for the process. These tools can be quite expensive!
One of the most important things to learn about SEO is that it takes a lot of patience. It can take quite awhile to actually see any results from your efforts. If you are just starting out with a brand new website, it could take up to 6 months before you see any results at all.
Finding The Right Keywords
Task number one in any SEO campaign is choosing the right keywords. You want to target keywords that truly represent the content of your website but you also want to target keywords that you can possibly rank for. In other words, you don't want to target keywords that have too much competition.
To get a base set of keywords you just need to think about the words that people might type into a search engine in order to find your website. Once you have your base set of keywords, you can then expand those to include plurals, helping words, etc. If your main keyword is paper clips, you could then add red paper clips, plastic paper clips, etc.
Once you know what keywords to target, you can then build your site content around those words. You will want to use those specific keywords when you write articles to be included on your website. These keywords should also appear in your title, meta description, heading tags and other important parts of your content.
For each page or article that you add to your site, you will want to only focus on one of the keywords that you are targeting. Try to be laser focused and discuss everything that you can think of that pertains to that particular keyword. Just imagine that you want that particular page to be the leading authority on that exact keyword.
Generating Quality Content
You should try to write and publish new content on your site at least once every week. More often would even be better. If the search engines see that you are consistently creating new content, they will send their spiders to your site more often. This will give your content more of a chance to get noticed.
When writing your content, try to not be too concerned with placing your keywords. Just keep them in the back of your mind. Write your content as if you were speaking to another person or group of people. Ideally, what you write will be compelling, engaging and even at times entertaining. The idea is to keep the readers attention.
Your content needs to be unique. Try to be a little different. Don't just say the same stuff that everyone else is saying in their articles. Try to give your own point of view and add a twist or two along the way. If your content is interesting and unique then people will want to come back for more.
Once you do have your content written, it is important to go back over it and check for any spelling or grammar mistakes that you may have made. If you make mistakes, it will be difficult for people to take you seriously and it can also hurt how well your content is ranked in the search engines.
Building Links to Your Website
These days, getting and giving links has become a major role in how web pages are ranked on the search engines. Assuming that two pieces of content provide roughly the same information, the content that has the best link authority will come out ahead. For this reason, you do need to secure some links to your content.
Try to come up with your own ways to get incoming links. The general methods include writing press releases, commenting on other peoples blogs, submitting your site to web directories, syndicating your content and many more. You should try to use all of these methods so that you are not just getting a single "type" of links to your site.
One of the best linking methods includes writing blog posts for other peoples blogs. This strategy works well because you can include a link back to your site and that link will be surrounded by relevant content. See if you can write a guest post on a blog that has content similar to your own.
Summing It Up
Search engine optimization is mostly about choosing the proper keywords to target, writing good content and getting links. These are all things that you should be able to tackle on your own but sometimes it is easier and more efficient to hire a professional SEO company to step in and lend a hand.
SEO can get fairly complicated at times. It can get a little messy and it can be very unpredictable. They say that it is more of an art than a science. It is certainly not something that is easily accomplished in just a few hours. With the right tools and some experience, it can make a big difference in the number of visitors that you can bring to your website.