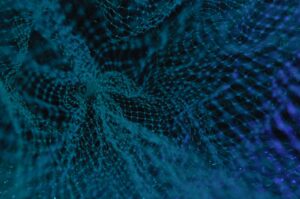 A very important part of search engine optimization is getting the right types of links back to your own website. There are many different factors that you have to consider in order to win the search engine optimization game. Getting backlinks is just one of the parts of that game, but it is a very big part.
Generally speaking, it is better to get just a few great backlinks than it is to get thousands of not so great. Sure, it is still important to get backlinks from forums, blogs, and document sites, etc. however, you will get the most bang for your buck if you are able to get just one great authority backlink.
Private Blog Networks
Lately, there has been much talk of private blog networks. This is considered to be somewhat of a black hat backlinking method, so make sure that you know exactly what you are doing even want to give this a try.
Essentially, with private blog, they are are a series of private blogs that are run by the same person and they all have the same general theme. The idea is to have these websites with in the blog network to have great domain authority. Then, you can just grab a link from any of the sites that are within the blog network whenever you want to.
Here is the biggest problem with blogs. Google seems to have a great neck for finding them out. Whenever Google finds a blog network, they have a tendency to list any of the websites that are within one or they are devalued to the point that it just doesn't make any sense for them to exist at all.
Links from General Directories
It can never hurt to go ahead and submit your website to all of the general directories that are out there. These days, however, those types of links have much less value than they did at one time. Going back to the theory that having just a few rate links is better than having thousands of not-so-great links, it is still important to have those links that are not so important just so that you can have diversification.
Just do a search on Google in order to find all of the top general directories that you can submit to. They are all listed right there. If you want, you can even look for some automated tools that can do the submission process for you.
The Best Type of Backlinks
The best backlinks that you can possibly get are the ones that will come naturally, so how do you get natural backlinks? The main way to do this is to make sure that you have excellent content right on your website.
This is sometimes referred to as link bait. Essentially, you just put up content on your website that is so attractive that people will naturally want to link to it. If you can accomplish that then you well on your way to being a search engine optimization master.
Comprehending the Significance of Backlinks
Backlinks are revered as the pinnacle of success in the field of search engine optimization (SEO). However, what exactly are they? You are likely familiar with them, but you might not recognize the significance of what they represent. So let me try to explain it to you in simple terms!
Backlinks are hyperlinks that connect to another page on the web; they effectively help construct a type of "web" connecting different websites. Backlinks can also be referred to as inbound links. Search engines, such as Google, take note whenever someone clicks on a link leading from one website to another, and they reward the destination page with a little improvement in ranks and visibility as a result of that action. It's just like having your very own SEO team working for you, but you don't have to pay anyone to do it!
Do not, then, discount the significance of backlinks if you are seeking a method to ensure that your material is viewed by the largest possible number of people.
Techniques for Bringing in High-Quality Inbound Links
The holy grail of every successful internet business is a strong backlink profile. They may help you get a higher ranking in search engine results, and they can bring in a large number of new users to your website. But how exactly do you acquire them? It is not as simple as just requesting a connection; thus, I will provide you with some techniques that can assist you.
The first tactic is to offer individuals a bribe in the form of virtual cash or other interesting goods. That's true; almost everyone enjoys getting things for free, regardless of whether or not they are digital. When it comes to backlinks, this type of enticement is sometimes all that is necessary to get someone on board. Another advantage is that it does not cost very much (just your pride), and the majority of people will not reject you.
The second tactic is to pay for them with good old-fashioned cash!
Creating Back Links That Are Genuine and Useful for Your Site
The process of generating backlinks for a website might sometimes appear to be an insurmountable obstacle. You are aware that it is essential to connect your website to other authoritative and relevant websites in order to improve your site's search engine optimization and traffic, but where do you even begin? It's time to start viewing this procedure as more of an exciting journey and less of a boring task.
Research is essential if you want to get backlinks that are both genuine and related to your site's content. You need to make sure that you are not just arbitrarily connecting your pages anywhere and everywhere; instead, the links should be put in areas of your website where they will likely be clicked on by users and where they will bring value.
Don't be afraid to get creative either; if required, utilize a variety of sources, such as online forums and social media platforms. Don't be afraid to get creative. Just keep this one thing in mind: quality is always more important than quantity.
Backlinks are an essential component to SEO. They help to boost rankings, drive more organic traffic, and increase brand awareness. When adding backlinks to a website, it is important to remember that quality matters more than quantity. Search engines like Google use algorithms to determine the relevance of a link, so it makes sense to focus on getting high-quality links from reputable sources. That being said, understanding the complexities of search engine optimization can be tricky.