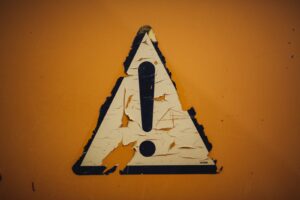 Online content is not easy to make. However, there are some simple steps you can take to ensure that your content gets the most attention possible. Here are some suggestions:
– Make sure that you have a layout that's easy for people to read and navigate. This will help them stay on your site longer, which is important if you're trying to sell products or services.
– Use numbers in headlines, so readers know how many steps your instructions consist of.
It's important to ensure your website content is engaging and easy to read. The following are steps you can take to help ensure your website content gets the most attention possible.
In order to ensure that your website content gets the most attention possible, make sure to focus on the following:
– Use a headline that is catchy and grabs the reader's attention
– Have a "hook" in your opening sentence
– Have a clear and concise message that you want to communicate in each paragraph
What is the definition of website content? Simply said, it is everything that you make that can be consumed on the internet, such as articles, films, podcasts, and PDF's, to name a few examples. It's all very well to create website content, but how can you do it in an efficient manner such that your material receives as much exposure as possible and, ideally, goes viral?
1. What is your ultimate objective?
To put it another way, think about what you want to accomplish with your material ahead of time. If you have a fantastic concept, you will almost certainly want to turn it into an eBook or training course at some point. You will need a strategy for how you will go about doing so, while ensuring that your material receives the most possible exposure.
All of the material you produce should be a distillation of your major concept, broken down into smaller parts like blog posts, articles, videos, and podcasts. All of your material should simply be distinct elements of your concept or message that you want to get out there and form part of a larger whole, such as an eBook or video training course, rather than separate pieces.
Consider the following scenario: you're writing an ebook. Articles and blog posts may be created from the eBook by breaking it up into manageable bits. Even if you don't want to give away all of your material, you should provide enough information to maintain people's interest in what you have to offer.
Make sure to create your content in a variety of media formats.
The process of converting an article into a video is rather straightforward. Simply build a PowerPoint presentation summarizing the important bullet points in your post, and then use camtasia or any other screen recording program to walk your audience through the bullet points and explain them to them in further detail.
You now have not just a video, but you can also quickly extract the audio from the video and convert it to a podcast format using a simple program. Your articles may be used to create blog entries, and you can even convert a few of them into pdf files that you can send to PDF and eBook sharing services.
3. Syndicate, Syndicate, and Syndicate some more.
If you've followed the ideas above for developing website content, you should have a substantial quantity of material to work with at this point. But what do you do with it to ensure that it receives the greatest amount of exposure?
It should be syndicated. Syndication refers to the act of distributing content to as many other websites as possible.
Here are a few pointers on what is feasible in a short amount of time.
Include as many article directories as you can in the submission of your article(s).
Submit the videos you've generated to as many video-sharing websites as you can manage.
Submit your podcasts to as many podcasting sites as you can find to maximize your exposure.
Combine two to three linked articles into a single pdf file, which you can then send to PDF submission services.
Analyze the articles you've written and extract the most important aspects from them in order to write more in-depth articles on each subject.
Take those fresh articles and use them to inspire you to create additional videos and other forms of media.
There is a lot of effort involved in all of this, but there are numerous websites that will perform all of the hard work for you automatically. Pixelpipe and Traffic Geyser are two excellent locations to begin your search. Keep in mind that certain article directories will not accept articles that have already been published to them, so you may need to rewrite some of your articles before submitting them. However, when you divide your information into more in-depth pieces, you're already doing this anyhow.
Always keep in mind that the more places your website material appears, the more likely it is to be found and, as a result, to increase your visibility and traffic to your website.