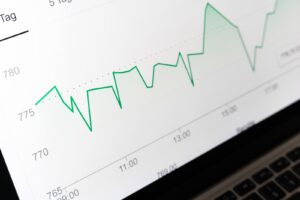 The primary benefits of using qualitative and quantitative results to assess a product or service are that it gives more accurate information about what the customer wants, needs, and brings. Second, there is less room for bias when combining both methods. The third benefit to using both types of results is that it gives you a better understanding of how your product will fit into the market. Finally, it helps to construct more robust marketing campaigns.
Qualitative and quantitative research have been at odds since the beginning of time. One side believes in qualitative research because it eliminates bias, while the other side prefers quantitative results because it is more precise. Some companies conduct both types of research to see what works best for their needs.
Research studies are often conducted by scientists who split their time between conducting qualitative and quantitative research to provide the most comprehensive findings. Some of the benefits of having both types of data in a study include providing more accurate insights into consumers, capturing nuances not present in one type of data alone, and reducing bias.
Getting Accurate Website Insights
Getting accurate website insights is one of the most important tasks for any organization. Organizations need to know what is being discussed and which parts of their site are most popular in order to make improvements.
If you're trying to find out what your customers want, it's important to use a tool that will provide accurate data on all of the interactions between your customers and the site.
Many online retailers are looking to evaluate their website's performance and usability. There are a number of sources that offer this service, but few can provide such accurate insights as Google Analytics. Google Analytics is free, easy-to-use, and gives you all the insights you need to make your site more successful.
Getting Started With Google Analytics
As many people have discovered, Google analytics is a powerful way to measure your marketing efforts and improve the content and design of your site. Whether you are new to Google analytics or just want to brush up on some best practices, this article can help you get started with Google Analytics.
Google Analytics is a free software which provides website owners with valuable insights into their website's performance. You can look at the reports to see how many visitors you're receiving. If you have an e-commerce website, you can see how much people are spending on your site. It also gives information about mobile users and their location. All of this information is laid out in an easy to understand, sleek interface.