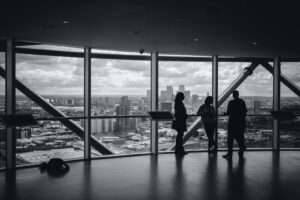 What if you are trying to build an online presence, but don't have the time or know how to? In this article we explore the challenges of internet marketing and how it can be overcome.
The internet is a pervasive part of the daily lives of most adults in America. This means that marketers are constantly looking for new ways to reach potential customers and to influence them into making purchases. Although many people use the internet, they are not always online all day long and can't be reached via email marketing.
Internet marketing is a challenging and ever-changing beast that can be difficult to keep up with. Here's a rundown of some of the biggest challenges that marketers are facing right now.
Some studies have shown that as much as 43% of leads generated through internet marketing efforts end up going unused, which can be attributed to a lack of segmentation data. Without knowing who your target customer is, it becomes difficult to produce content and promotions that will resonate with them.
Searching For Your Target Customer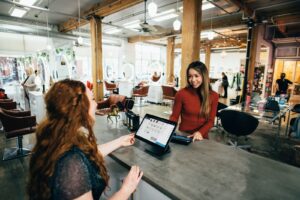 If you have a business on the internet, then you know how critical it is to find your target customer. When you do, then it becomes much easier to focus your marketing dollar and deliver better quality content. This article will discuss 3 ways to help increase your chances of finding your target customer.
One thing that you can do in order to find your target customer is look for commonalities between other successful businesses that have a similar product or service as yourself.
What kind of customers are you looking for? This question is not easy to answer because every business has its own unique needs. One way to narrow it down is by asking what your most important metric is. If you're a retail store, for example, your metric might be money spent per customer visit or average number of item purchases. Do you need a high-end customer with an income over $100K or do you want to focus on lower-income customers?
Based upon the category of your business, you are more likely to have a certain type of customer. Take for example a coffee shop. If you're only serving coffee and pastries, then you are going to attract a different kind of customer than if you were serving breakfast items. That's where knowing your target customer comes in. Knowing your target customer will help make better business decisions and in turn, make more money.
Making Good Business Decisions
Do you see the latest fashion trends or new technology on the market? Ever wonder why companies release new products for use? These are all business decisions. Business decisions are essential to a company because they can either make or break a company. A good business decision can bring in more money, while a bad one can be costly, but both types of decisions need to be made carefully as they can have an effect on the future of a company.
Every business owner has to make decisions every day. If the decision is wrong, it could mean their company goes bankrupt. One way to avoid making the wrong decision is by making a list of pros and cons, as well as thinking about what might happen if the decision doesn't go well.
When it comes to making good business decisions, there are many different factors that need to be weighed before a final decision is made. The first thing that must be considered is the current market conditions and what the future of the company might look like.