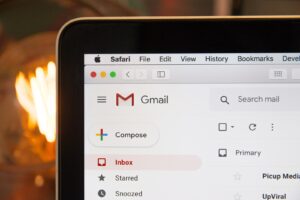 Email marketing is a strategy that small businesses and affiliate marketers use in order to sell their products and services. It is basically like sending out coupon books or newsletter mailers in the snail mail. The only difference is that it is done electronically and also, it can be done more effectively. The reason why it can be so effective is because there are techniques that can be used in order to precisely measure the effectiveness of any particular email campaign. With that said, email marketing is much more than just sending out a massive amount of emails to potential clients.
The main thing to remember in email marketing is that you need to have permission in order to email an individual. You cannot simply grab a bunch of email addresses and then just send out your promotional materials to people at random. This is a definite no-no and can get you in a lot of trouble. Instead, direct email marketers create a list of subscribers that they cultivate over a period of time. This is all done above-board, and potential customers are given the option to opt in to a list of subscribers.
Once you have a subscribers list, you can then go about sending out promotional advertisements to your fan base. However, it is not quite that simple. You must first entertain and impress that fan base so that they are open to your subtle suggestions and advice about the products and services that you would like them to consider.
One of the more common strategies in email marketing is to set up a newsletter. This can be something that is sent out on a daily, weekly or monthly basis. The subscriber has opted in to receive this information and therefore, you, as the email marketer, have the chore of retaining their attention. To do so, you need to ensure that you include useful, informative, and even entertaining information in your newsletter. Then, you can sprinkle that newsletter with advertisements so that you can have a return on your investment (ROI) with your email marketing endeavors.
As this is written, email marketing is nowhere near as popular as it once was. It is simply just not as effective as it used to be. One of the main reasons for this is the fact that Facebook has become so popular. People tend to check their social media accounts for messages before they check their email. However, all is not lost. Email marketing is still alive and through social media direct messaging, you can still get the word out to your followers. Just make sure that your Facebook and Twitter accounts are kept up to date and fall of fresh and exciting information. If you are only putting out boring and useless information in your newsletters, Twitter posts, and Facebook postings, your follower base will dwindle.