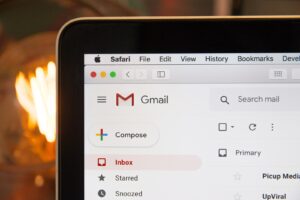 Email marketing is a tactic that may be used to offer goods and services, and it is particularly useful for smaller firms and affiliate marketers. It is quite similar to sending out coupon books or newsletter mailers via the traditional postal service.
The only significant change is that it is carried out through digital means, which allows for a higher level of efficiency.
Techniques may be used in order to exactly assess the efficacy of each given email marketing campaign, which is one of the reasons why it can be so useful.
This is one of the reasons why it can be so effective. However, there is much more to email marketing than just sending a large number of emails to people who have the potential to become customers.
In order to send a person an email, you need to first get their permission. This is the most important point to keep in mind while engaging in email marketing.
Direct Email Marketing Takes Patience
You can't just collect a lot of people's email addresses and then send out your promotional materials to anybody you want, no matter where they are located. This is a huge no-no that may get you in a lot of hot water and should be avoided at all costs.
Direct email marketers, on the other hand, compile a list of subscribers, which they then grow and develop over a period of time. Everything is done in an ethical manner, and prospective clients are given the opportunity to sign up for a mailing list if they so desire.
When you have a list of people who have subscribed to your mailing list, you can then begin the process of delivering promotional advertisements to your fan base. However, it is not quite as straightforward as that.
Provide Value to Your Email List
In order for your fan base to be receptive to the subtle hints and advice that you have to provide about the goods and services that you would want them to take into consideration, you first need to amuse and wow them.
Creating and disseminating a newsletter is one of the most typical tactics used in email marketing. This might be something that is delivered once a day, once a week, or once a month. Because the subscriber has already given their consent to receive this material, it is up to you as the email marketer to keep their focus on what you have to say.
In order to do this, you need to make sure that your newsletter contains material that is not only helpful but also instructive and even humorous. After that, you may strew advertisements throughout that message in order to get a return on your investment (ROI) via your efforts in email marketing.
Keep an Eye on The Future of Direct Marketing
As this is being written, the popularity of marketing by email is a far cry from what it once was. The simple fact is that it is not nearly as efficient as it used to be. One of the primary reasons for this is the rise in popularity of Facebook, which has been one of its primary drivers. People have a tendency to check their messages on social networking platforms before they check their email.
But there is still hope for the situation. Email marketing is not dead, and if you use direct messaging on social media, you may still communicate with your fans. Email marketing is also not dead. Simply make sure that the information on your Facebook and Twitter profiles is current and that they are regularly updated with new and interesting content.
Your number of subscribers to your newsletters, as well as the people who follow you on Twitter and Facebook, will decrease if the only content you provide is dull and pointless material.