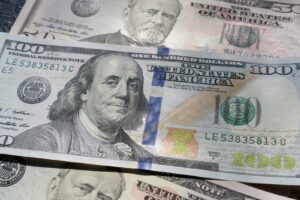 These days, many people are making money from private label rights e-books, audiobooks, tutorials, software, and other items that are digitally based. With PLR marketing, you can either create one of these items yourself and then choose to share it with other people or, you can find PLR content that you want to use for your own endeavors. Effectively marketing PLR products means that you might have to create a website, but the main attraction here is that you won't have to create your own articles, software, tutorials or other types of content. This is one of the main benefits of using PLR products.
Private label rights means that you are entitled to edit and then distribute these tutorials, audiobooks, e-books and other items as long as you follow the rules. You will not need to credit the original author of the products, and all the profits that you make will be completely yours. Basically, you will be buying the products from the seller and then turn around and re-create what they already created and then sell it as your own product.
Just make sure that you know the rules of PLR upfront. The different types of private label rights include PLR (Private Label Rights), MRR (Master Resale Rights), RR(Resale Rights), personal use rights and public domain rights. With Master resell rights, you can have the right to resell the product, and you can also resell the resale rights. This means you can sell the product to other people, who can then in turn sell those rights to other people. With resell rights, you simply have the right to resell the product. With this type of right, you may or may not be able to make edits to the product. You will only know this by reading the details that are included with the product. If the product has private label rights, then you will have the right to edit and reformat the product how you see fit. You can put your name on it and sell it as your own.
With personal use rights, it is pretty much what you would expect. You have the right to the product for your own personal use. Public domain content is content that is free, and you can use it anyway you want. Doing a simple Internet search will bring you to public domain content. However, generally speaking, the more valuable content will not be found in the public domain.
Before you buy or attempt to use any type of PLR content, it is a good idea to read the agreement and the licensing for the product before you try to edit it or sell it to the public. It can also be a good idea to contact the seller directly so that you can be sure that you are using the product correctly under your PLR rights.