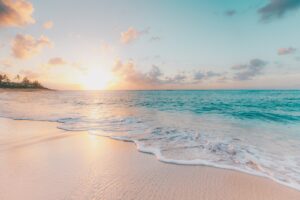 Your clients don't care where you are. They want to work with a digital marketing professional who will exceed their expectations, deliver results, and grow their business. Working from anywhere has never been easier. It is now possible to run a digital marketing business from anywhere in the world with an internet connection. Whether you're on the go or simply want to work from home, it's easy enough to do. There are a number of tools and apps that can be used that will allow you to stay productive while working remotely.
Working Remotely
Many people are turning to remote work as a way to increase their performance and get ahead in the workplace. With an increased demand for office space, more and more companies are allowing their employees to work remotely from home or from other coworking spaces around town. Working remotely can be beneficial if you have a tough commute or your job requires you to be on-call, but it is important to do so responsibly.
A recent study found that 9% of American workers telecommute at least occasionally and 3% have never had a traditional work schedule. While some people enjoy the freedom and flexibility of working remotely, it's important to identify the pros and cons of each situation or career path so that you can make an informed decision.
Since the inception of laptops and wireless internet access, more and more companies are allowing employees to work remotely. Many people enjoy the flexibility and freedom that comes with remote working, but there are challenges that come with it as well. Nowadays it's become easier than ever to work remotely, so long as they have a laptop and an internet connection.
Challenges of Working Remotely
Remote work offers the chance to work from home, meaning more time for family, less stress from traffic, and a quieter work environment. However, remote workers in a team setting may be at a disadvantage when it comes to creating cooperative relationships that lead to productive discussions and decisions. Working remotely can have many challenges, which may come as a shock to some. The lack of a physical presence that you would normally get from an office can make it feel like there is no community or sense of belonging. This makes it important to find ways to connect with the company and your coworkers even while working remotely.