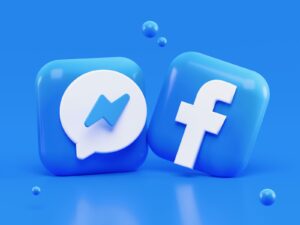 There are a lot of different approaches to promoting a company, but as of this writing, none of them are nearly as effective and widespread as using Facebook.
Even though making a profit is the ultimate objective of every organization, there are a number of prerequisites that must be satisfied before that aim can be accomplished. Developing a reliable base of customers is one of these things to do.
Not only is it possible to communicate with your customers and clients via Facebook, but it is also feasible to provide information to them through this platform. You will be able to obtain a better understanding of what it is that your consumer base wants from you if you contact them on a consistent basis.
Supply and demand are the two most important factors in every successful business. Before you can satisfy the needs of your consumers, you must first learn what it is that they desire.
Having a Presence on Facebook Can Help Your Business
Facebook is one of the most popular social networking sites, and almost everyone has a profile on the site in some form or another. As a result of this, it is essential for you, as the proprietor of a company or even as an affiliate marketer, to establish your own profile on social media platforms such as Facebook.
You need to have a presence on Facebook for a number of reasons, but one of the most important on  that it gives you a channel via which you may engage in viral marketing in its purest form. If you are able to convey your message to just one person on Facebook, that person will likely share it with dozens, perhaps even hundreds, of their own Facebook friends. This might result in your message reaching thousands of people.
Consider Advertising on Facebook
Advertising on Facebook is another essential component of a Facebook marketing strategy that cannot be neglected. When you post advertising to the Facebook audience network, those ads will be formatted in a way that allows them to blend in naturally and be grouped with the sort of audience that is most appropriate for them.
When you utilize Facebook advertising, Facebook's algorithm will display your advertisements on high-quality websites and applications. This will enable you to engage with people regardless of whether they primarily use desktop computers or spend all of their time on their mobile devices.