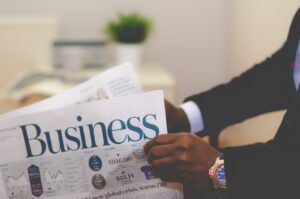 If you're just starting out an e-commerce business, the first thing that you will probably want to do is register a domain name that reflects the genre of your chosen business. It is fairly easy to do and there are many places where you can register a domain name on the Internet. Just do a Google search on the subject, and you will find many options. After you have secured your domain name, the next thing to do would be to find a web hosting company for your website and then go ahead about the business of producing your actual website. Some of the things that you will have to maintain in your business are a record of your expenditures, your search engine registration, deciding whether to hire a site designer or do the work yourself, and setting your goals.
To make sure that everything is perfectly legal, you might want to consider registering your business name. This is a measure that you can take in order to keep others from copying you or using your business name and making their own profits from the work that you have already achieved. You should also do some research to find out what type of business you should start. Many budding Internet business seekers start out with an e-commerce business that is a limited liability corporation (LLC) while others decide to be fully incorporated (INC). Do some research to find out the advantages and disadvantages of incorporating your business. You should also consider getting a separate physical address to use for any of your business endeavors.
If you want to go all out, then you should also consider opening a separate business bank account. This way you can keep your business and personal expenses separated. Just about any bank will allow you to open a second bank account, so it is a good idea to use a local branch because it will just be that much easier for you to manage.
Next, you will want to figure out how you are going to receive payments from your customers. There are different types of merchant accounts that you can use in order to take payments via credit cards or debit cards over the Internet. PayPal, Stripe, and traditional banks all offer payment portals that provide easy access to your merchant account.
There is no reason to reinvent the wheel, so why not take advantage of e-commerce tools that are already available to you? Consider opening a new Google account and using their services for your business. You can get a Gmail account and use Google Analytics in order to evaluate your progress as your business website evolves. With Google, you also get your own YouTube account. YouTube is a great way to broadcast the e-commerce services that you provide with your business.
Once you have your e-commerce business set up and a website created, it is then time to start marketing your business. You can do this using viral marketing techniques and these days, most people do their marketing through social media and Facebook advertising or pay per click advertising on search engines. One of the best ways to get your e-commerce business off the ground is to get noticed, and one way to do that is to create a large amount of useful content and place it on your website. This is known as content marketing. Then you can employ one or two viral marketing techniques in order to get customers coming through your virtual doors.