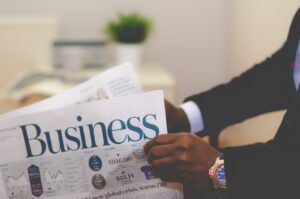 If you are just getting your e-commerce company off the ground, the first thing that you will probably want to do is register a domain name that matches the kind of business that you want to run.
This is something that you will probably want to do. On the Internet, registering a domain name may be accomplished in several different locations, and doing so is not very difficult.
Simply doing a search on Google pertaining to the topic can provide a lot of results for you to consider. After you have made sure that you have the domain name you want, the next thing you will need to do is locate a web hosting provider for your website, and after you have done that, you can go on to the process of actually creating your website.
Keep Good Records
A record of your expenditures, registration with search engines, choosing whether to hire a site designer or do the job yourself, and determining your objectives are some of the things that you will need to keep track of when it comes to your company.
It is highly recommended that you register your company's name to guarantee that everything is done in accordance with the law. You can take this step to stop people from copying your work or using the name of your company to make money off of your hard work.
What Type of Company do you Want to Launch?
In addition to this, you need to do some studying to decide what kind of company you want to launch. Many people who are interested in starting an online business begin by forming an e-commerce company that is structured as a limited liability corporation (LLC), while others want to form a firm that is completely incorporated (INC).
Conduct some research to learn about the benefits and drawbacks of incorporating your firm. You need to give some thought to obtaining a distinct physical address that you may utilize for any and all of your company's efforts.
Get a Bank Account for Your New Company
If you really want to go all the way, then you should also think about establishing a separate bank account for your company. With this approach, you will be able to keep your personal and professional expenses separate.
You should be able to create a second bank account at almost any financial institution; however, it is recommended that you utilize a local branch of the bank since doing so will make managing your finances far simpler.
Determine How You Will Be Paid
Next, you will need to determine how you are going to be paid by your consumers so that you can go on to the next step. If you want to accept payments over the Internet from customers using their credit cards or debit cards, you will need to open one of many different kinds of merchant accounts.
Payment gateways from PayPal, Stripe and even traditional banks can be used to quickly and easily get to your merchant account.
Don't Try to Reinvent The Wheel
There is no necessity to recreate the wheel, so why not make use of e-commerce solutions that are currently accessible to you? Consider registering a new Google account and using their services for your company.
You may acquire a Gmail account and utilize Google Analytics in order to analyze your success as your company website improves. You also get your very own account on YouTube when you use Google. YouTube is a terrific way to publicize the e-commerce services that you offer with your firm.
After you have developed a website for your e-commerce company and gotten it all set up, it is time to start promoting your company to potential customers. You may do this via the use of viral marketing strategies. In today's world, the majority of individuals carry out their marketing endeavors through the use of social media and advertising on Facebook or through pay-per-click advertising on search engines.
One of the most excellent ways to get your e-commerce company off the ground is to be recognized, and one way to accomplish this is to generate a significant volume of relevant content and publish it on your website. This strategy is referred to as "content marketing." Then, in order to get clients through your virtual doors, you may apply one or two of the viral marketing strategies that are available to you.