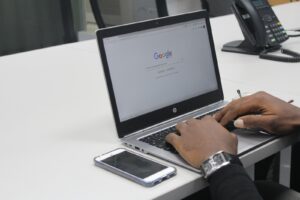 If you happen to own a website, you already know how difficult it can be to achieve high rankings in search engines. In order to rank higher, you will need to have a solid SEO strategy in place. This is one of the best ways for you to make your website more visible to the general public.
One of the first things that you should focus on is your title. The title tag is the most important element of your page. It can't be too long and shouldn't be too short. In fact, it should only consist of about 7 or 8 words. The trick is to try to get as many of your main keywords into the title tag without making it look like a mess.
For example, if your site sells grasshopper food, a title such as "Joe's Grasshopper Food" would work okay, but you can do much better. Try something like "Buy Joes Discount Green Grasshopper Food Online". The idea is to think of all the keywords that someone might add to "grasshopper food" when using a search engine. Those words in your title will give you a better chance of appearing in the search results.
Other Meta Tags
It is also very important to carefully craft your description meta tag. In the search engine results, this is what people will read under your title. For this reason, you want your description to be compelling enough for them to want to click on the link to your site. However, you do also want your description tag to be descriptive.
Using the Joe's Grasshopper Food example, you could write a description such as, "Joe's grasshopper food offers a variety of colors and tastes for just about any grasshopper this side of the Mississippi. You will find discount prices and plenty of charm." The description tag, like the title tag, should also contain your keywords. The main difference is the fact that you can use many more words than in the title. Just a couple of sentences would be about right.
The keyword tag should include variations on your main keywords. For example, if your main keyword was "grasshopper food," one of the keywords in your keyword tag might be "grasshopper diet" or maybe "insect food." Generally speaking, search engines no longer give too much, if any, weight to the keyword tag, so don't spend too much time worrying over it.
Developing a Linking Strategy
In the old days, website owners would exchange links with each other to get higher search engine rankings. Although those days are over, this practice can still add value to your overall linking campaign. You need to understand that it is only a small part of what you need to do.
You will need to find a balance to get higher search engine rankings these days. You will need to get links coming into your site from a wide variety of sources. Getting links from blogs, social networks, web directories, Wikis, article directories, image-sharing sites, and Web 2.0 sites are just a handful that comes to mind.
Think link diversity. You need to get your links from many different platforms, and your anchor text needs to be diversified as well. For instance, some examples of your linking text might be "Joes Grasshopper Food," "Grass Hopper Food," "Food for Grass Hopper," "Click Here," "Grasshopper Supplies" etc.
It can also be a good idea to link out to other relevant sites from your own. If you are writing content for your site and there is a good reference for the topic that you are discussing, feel free to link to that other website. Just make sure that the site you link to is already well respected by the search engines.
Overall, it can be a fairly daunting task to rank higher in the search results. It takes a lot of patience and a lot of work. If you can keep your sights on the goal and be persistent, you can eventually get the rankings that you are looking for.