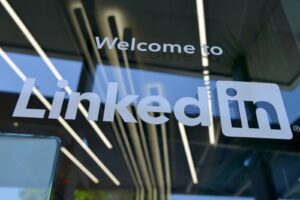 Many affiliate marketers use LinkedIn as a marketing tool. However, additionally, LinkedIn has been used as a platform for interactive resumes. It is generally a place to go if you are looking to mingle with influencers who can help to promote your status within an organization or, a place to find future employees. It is easy to set up a profile there, and just about anyone can do so.
Like other platforms on the Internet, and social media sites, LinkedIn can be a way to stay connected with like-minded business people that are in the same type of business that you work in or are interested in. One of the main things that you will want to do with LinkedIn is to appear active on the platform. This is fairly simple to do. Just post some interesting and informative content within your account.
One of the easier ways to stay active within the LinkedIn community is to link your website or blog to your LinkedIn account. Your blog posts can actually be syndicated to your LinkedIn account via third-party apps. Using these types of apps, you can simply create content on your website or blog, and it will automatically be syndicated to your LinkedIn page. It should be noted that there are apps out there that will allow you to syndicate to your social media accounts as well.
Many people post their presentations and announce events on their LinkedIn account. They also give their own personal recommendations, provide reading lists and syndicate tweets that they have created on Twitter. There are also some community features for LinkedIn users that will allow them to collaborate and communicate with other users in a variety of groups, Company pages and an Answers platform.
Within the LinkedIn groups section, you will have the ability to keep in touch with those who happen to share the same interests as you. You can even create your very own LinkedIn group, or multiple groups, or just join some of the groups that tend to focus on the type of business that you are promoting. When you participate in the groups, you will be expanding your circle of influence, and you can even gain some new followers.
Another interesting section that you might want to visit is LinkedIn Answers. This section is all about sharing business knowledge and connecting with possible colleagues who are in the same field of business or who share the same interests. Also, if you have any questions of your own about your business or the type of business that you are interested in, using answers is a way to get knowledgeable reactions from your peers.
In the Company Pages section of LinkedIn, you will find a tool that allows you to research and find companies that you can possibly do business with. It is also a great way to conduct research regarding your competitors. In this section, you can also create a company page, and this is where you will have the ability to showcase your particular talents and expertise. If you have a physical company, this is also where you'll want to provide a description of your company as well as the physical address where you do business.
It also provides a number of command features the community's ability to grow your business a rate and if you are lucky, it might be a place where you can meet people who are willing to promote your business through their own channels. The more active you are with your LinkedIn account, the better results you will generally get.