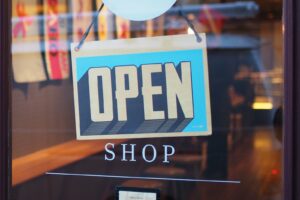 It's important to remember that email is still the most widely used form of communication in business, despite the rise in social media. This is because email offers a direct channel to communicate with your customers and potential clients. Email allows you to tailor your message to their needs and respond quickly with helpful information or content that your target market may be interested in. It also helps you save time by not having to craft the same message for every possible social media channel.
An email list is a database of subscribers which you can use to communicate with your customers. One benefit of having an email list is that it gives companies the opportunity to build relationships with their customer base and build loyalty. This is because when you send out emails, it feels more personal than if they were only on the company website. Another benefit is that it makes organizing campaigns easy and efficient.
When contacting a firm before the internet, the most common ways of communication were via phone and by sending letters through the mail. The way we communicate has changed as a result of technological advancements. Contacting companies and people through email has become a normal mode of communication in today's modern world. Because email has become a common method of communication for many people, we must begin to think of it in the same way that we think of telephone numbers.
Marketing goods and services through email is a low-cost way of communication that companies are using to enhance customer service while also marketing their products and services. Because so many people are now utilizing email, just as we used to do with the telephone, companies must make their email address available to the public in order to remain competitive. Business phone numbers may be found in the yellow pages or phone books, so you must make certain that your email address is included in all the essential online directories as well. Traditional telephone directories consist of an alphabetical list of names, phone numbers, and addresses. They are no longer in use. A virtual yellow page, in many ways, is what an internet directory is. The majority of them offer a list of websites, contact information, and a brief explanation of the services they provide. In addition, they are given a listing in the relevant category.
Online directories are popular sites for those who are looking for a certain sort of company or organization. The fact that certain directories will only include an email address that matches to the website's domain name should not be overlooked. This is due to the fact that it is more professional and lends authority to the company website. Due to the fact that many directories are revised by people, it is essential to provide all the required information when submitting a listing, which includes the company's email address. It also enhances the probability that your listing will be included in a directory. Many directories allow you to submit your work for a fee or for free. Always keep in mind that the more popular a website is in a directory, the more significant the website is on the internet.
The benefits of email listing include an increase in link popularity, which is defined as the amount and quality of links going to a web page. The greater the number of websites that use your company's URL and email address, the better your search engine rating will be. There will also be more listings where your email address is included, which is a bonus. A site's rating in various search engines is improved by high-quality one-way connections.
Direct Exposure: When you put your email address on numerous information websites and directories, you are effectively advertising your company. Users who read the listing will be able to see your email address, as well as the URL and description of your website. Given that there are literally thousands of directories available on the internet, it is often essential to employ the assistance of an internet marketer. They will make certain that your information is submitted to the correct category and has all the necessary information in order to limit the number of site rejections.
Visitors that go through directories are often those who are looking for a certain product or service to meet their needs. It is essential to have your email address posted on your website in order to keep strong client relations. The fact that you have a listing in a directory will attract the attention of other websites. They may reach out to you in order to arrange a reciprocal link exchange. The consequence will be more traffic to your website as well as an increase in consumers, ultimately leading to increased sales.
Submitting email listings to directories and other similar websites is an excellent approach for increasing your company's internet exposure. It will drive website traffic to your site, attract new consumers, captivate the attention of other website owners, as well as the interest of your targeted client. In terms of promotion and marketing, it is really effective. Traditional modes of communication are changing, and companies need to keep up with the latest technologies to ensure that they have an online presence and stay in touch with existing and prospective clients.