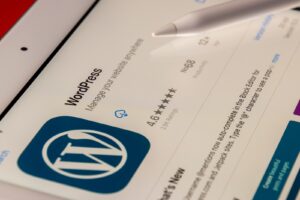 Blogs are a great way to stay in touch with all of your readers and subscribers. But, if you want to maximize your blog's potential, the best thing you can do is use WordPress as your blogging software. This is because WordPress has such a versatile design and offers so many options for customization. This way, no matter what the occasion, you can customize your blog to be all about it – and that will help your blog stand out from the crowd!
If you are a blogger, small business, or content creator and do not know how to create a blog from scratch, WordPress is the best platform for you. It has recently been named as the best blogging software in the world by PC Magazine and can be installed on any website. In comparison with other blogging platforms such as Blogger, WordPress is more flexible and allows for a variety of ways to customize your site without needing any coding skills.
The choice of blog software is an important decision. It ensures the content you publish is easy to find on the web, can be stored easily on your own server, and will change with new trends in blogging. With these things in mind, using WordPress for your blog software is the best option.
It's a good idea to get your blog off to a solid start. Once you've gotten your website up and running, it's tough to switch software and start over. Is it possible to blog for free? It is possible that when you get anything for free, the quality may be worse, and you will be compelled to display unwelcome adverts on your website over which you have no control.
If it's at all possible within your budget, hire someone to host your website and make sure that your server is compatible with WordPress.
Except if you are an expert computer user, be certain that the hosting business you choose to host your blog provides Fantastico as part of its standard service offering. When you use Fantastico, WordPress is automatically installed for you. The second alternative is to install the program on your own, which is a time-consuming process.
If you are not a computer programmer, WordPress is simple to use, and you will not have any difficulty using it. It is ready to use as soon as it is installed, and you may start blogging as soon as you do.
What distinguishes WordPress from other content management systems? It has the greatest number of users, is well-established, and is stable. There is a large selection of themes to choose from. (Through the use of themes, you may customize the look and feel of your blog). It is not essential to have any design or coding experience unless you wish to customize a function that cannot be accomplished using 'packaged' plug-ins.
With a blog, you have complete administrative control over the content. There are a plethora of options available to you. It is possible to manage users in an amazing manner. If writers submit articles and editors publish them once they have been reviewed and approved, administrators may make changes to the blog's layout — but none of these people have "permissions" to do or modify the work of others.
When you allow Plug-ins, you may add a variety of useful features to your blog. You may either create your own plug-ins using PHP or use a third-party plug-in that has been developed by others. WordPress plug-ins are available for download from the WordPress website. Many of them are readily accessible, and they can do about any task you can think of — there is even one that can produce an XML sitemap of your website for Google.
You could also watch some awesome video game coverage if you just want to zone out for a while.
Take advantage of this opportunity before you spend hours tearing everything down and converting it.