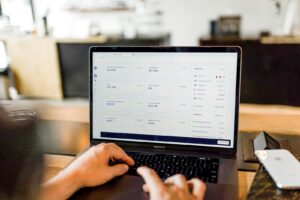 Internet marketers use search engine optimization in order to try to get their pages into the top spots of the search results in the major search engines. When you consider the fact that there are millions of other webpages vying for those coveted top spots, it is easy to see why it can be super competitive and may be, at times, even impossible to break into the top 10 results for most keywords. However, if you happen to have any kind of budget at all, you can in fact break into this top 10 web results; if you are willing to dive into the world of (PPC) pay per click advertising.
If you are just now talking about starting a pay per click campaign, you might want to hold on for a minute. The first thing that you're going to need to do is to figure out where you are going to be targeting that traffic that you are purchasing. You will also want to have in place some measurement tools so that you will understand the metrics of your PPC campaigns. If you do not know your ROI (return on investment) then your campaign will be doomed to failure.
So, where are some good places to send those clicks? It might be as simple as building your subscriber list. Having an email subscriber list is still considered to be one of the most important aspects of Internet marketing. You might find that it is even profitable for you to use some pay per click advertising in order to send visitors to a squeeze page. You can use your squeeze page to get them to sign up and become a subscriber on your email list.
One of the more popular ways to funnel that traffic is to make them land on an informational page that describes an affiliate product or service that you are promoting. You can describe that affiliate product or service in detail on the landing page and then, hopefully, they will click through your link and buy whatever it is that you are promoting and, in turn, you will receive a commission! These days, you'll probably find that it is difficult to turn a profit with this method, since there is just so much competition. For instance, you might discover, through your metrics, that in order to break even, each click is worth about $.20 to you. Then, you might find that, on average, you have to pay about $.19-$.21 per click in the paper click advertising market. As you can see, there is not much room for profit here.
However, if you study enough and get good at it, you can find a way to get those numbers to be more profitable for you. It all boils down to doing your research and finding the most profitable programs and the most profitable and cost-effective keywords to bid on in your paper click campaigns. PPC advertising is not for every Internet marketer, but it is something that is certainly worth looking in to, considering the fact that it is just so difficult to break into the top search spots on the search engine results pages.