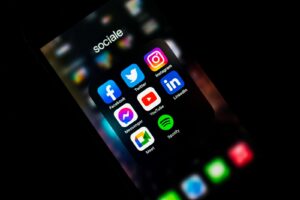 The actual number of visitors that you can get directly from the social media websites will be considered your primary traffic. Any referral traffic that comes from sites that are linking to your main content will be considered your secondary traffic.
One of the benefits of using social media marketing is the fact that you can get high quality back links. Most search engine optimization campaigns start with social media marketing. Since the social media websites are considered to be trusted domains by the search engines, getting links from these types of sites can benefit your own website greatly.
Getting links from social media sites is especially important for brand-new websites. It is one of the best ways to build up the reputation of a new site or blog. So how do you go about getting back links from social media websites?
With social media marketing, everything is pretty much self served. The first thing that you will need to do is to sign up for each of the social media sharing platforms that are out there. Then you will need to engage with the people who are on those sites. After that, you might consider placing some targeted content on each of your social media pages.
Other than the obvious search engine optimization benefits they get through social media, there is also the benefit of gaining direct traffic from your followers. Simply by engaging with the general public and letting them know what you have to offer, you should be able to get at least a few targeted visitors to take a look at one of the offers that you have.
You might find that you actually get more conversions with your secondary traffic than you do with your primary traffic that is gained through your social media marketing efforts. This is due to the fact that content tends to go viral and ever it is shared on one of the social media sites.
When setting your goals with social media marketing, it is a good idea to not entirely focused on the back links that you will be receiving but rather on actually engaging in a social fashion real people might actually be interested in your offers.