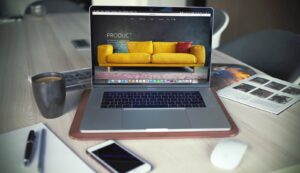 Web development all starts with the building of a website. Let's not get ahead of ourselves, though. Before you can actually build your website, you have to carefully plan for it. First, you will need to know what your website is going to be about. Pick your genre. After you have settled on a particular niche, you can then do some brainstorming on finding the perfect domain name for your website. Then you need to find a web host for your site. At this juncture, we won't go into too many details about domain names and web hosting, but you can find plenty of information about that in other pages of this site, some of the tutorials that we offer, or simply searching for that type of information on the Internet.
When it comes to building a website, there are many options and platforms to choose from. One of the easiest is called WordPress. With WordPress, you can quickly build a nice-looking website with a host of customization options and built-in security, as well as functionality apps and other cute little tricks that will make your site look jazzy. You will find plenty of step-by-step tutorials on how to build of WordPress website. Just do a Google search.
The next step in web development would be to create some content for your new website. At this point, you have a choice. You can hire someone to write content for you or, if you are comfortable enough in your writing skills, you can go ahead and start writing some articles that relate to the subject of your website. Then, just go about filling up your website with tons of useful, engaging, helpful and entertaining content for your potential audience. There is a potential to have many steps in building a website and there are many things that you can do in order to promote a website, but the most important part of any website is the content contained within.
The overall success of your website will most likely greatly depend on the quality and quantity of content that you provide on your website. Your content should be helpful but also a bit entertaining to your audience. One of the factors that goes into the determining of a website's worth, in the eyes of the search engines, is the amount of time that users spend on any given web page of your site. The more that you can keep them entertained, the longer you can keep them on the page. If you are able to provide thoughtful as well as entertaining content throughout your website, your site will naturally rank higher in the search engine results pages.
The sooner you build your website, the sooner you can get to promoting it. One of the easiest ways to go about building a website is to use WordPress. This is an open source software that is generally used in order to create blogs. The platform itself comes with everything that you will need in order to get your website up and running in no time at all. WordPress is probably the most popular content management system. You'll find a ton of free themes and plug-ins that can help you make your site more functional and look better as well.